(All events at the Coronation Hall unless stated.)
Please scroll down for posters and notices to find all events.
Register your email with Alton Arts for email notification of village events.
Monthly Village Coffee Mornings. 
Saturday 3 August.
The coffee mornings are usually on the first Saturday morning of every month, in the Coronation Hall, starting at about 10.00 am to midday. Please Volunteer to help with coffee mornings.
Marlborough Open Studios
Maslens Farm, open from 11am to 5pm on July 6, 7, 13, 14, 20, 21.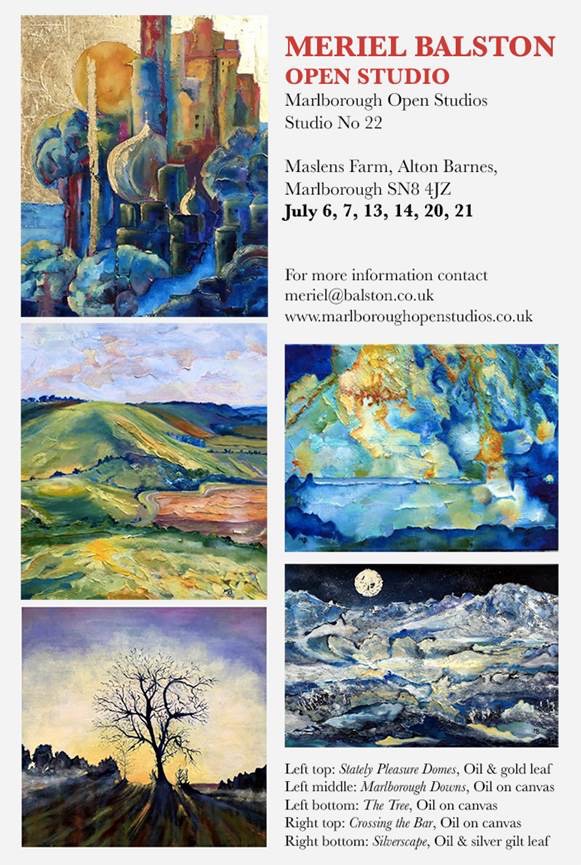 Music for Awhile future events

September 27th and 28th  Music in the Vale of Pewsey - at Alton Banes & Stert  After a successful first year, we are holding the second  Weekend of Music in the Vale of Pewsey this year. More details will be available in the Summer.
27th September an evening of Mozart chamber music for strings and wind at the Coronation Hall Alton Barnes, including the horn quintet and the quartets for strings and oboe/flute
28th September - a Cecil King recital of music by Bach and his Circle in St James Church, Stert,  with cellist Jonathan Manson joining Maggie and others. 
July 7th 4.00  'Bach in the afternoon'  including the wonderful wedding cantata O Holder Tag sung by Julia Doyle  http://juliadoylesoprano.com  with the Music for Awhile ensemble directed by Festival Director:-  Maggie Faultless
Tickets from John MacAuslan at email:- j.macauslan@btinternet.com