This is the Website of Alton Parish Council, comprising the three villages of Alton Barnes, Alton Priors and Honeystreet.   This website last updated 29 September 2019 
Coffee Morning & Village Market 
Saturday 5 October  
New this month is the Village Market. If you wish to sell or swap some home made jams, cakes, honey, marmalade, plants, flowers or even some Bric-à-brac do come to the coffee morning & village market.  Bring your family and friends, meet your neighbours if you've yet to meet them and generally hear all the village gossip. There are always delicious cakes to go with the tea or coffee.  
Open to everyone and visitors.
Music for Awhile 
September 27th  Friday  Mozart in Alton Barnes Coronation Hall
September 28th Saturday Bach in Stert church
Enquiries to lucybarker23@hotmail.com
Alton Talks
Alton Talks are a series of talks in aid of the Coronation Hall, the roof of All Saints Church and village arts promotions under Alton Arts. Any financial benefit from the talks will be shared between these three.  Tickets can be booked in advance and cost £8.50 per talk.  Children half price. Early booking is recommended. Licensed bar at all talks. Click here for Alton Talks ticket order form and information.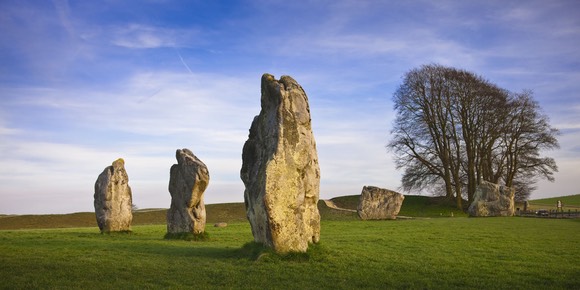 Alton Talks (Talk No2)  Thursday October 3rd  
Josh Pollard on "The Avebury Living with Monuments Project"


Living with Monuments: life and cultural landscape around Avebury, c.4000–1000BC
Josh Pollard is a Professor in Archaeology at Southampton University, specialising in the Neolithic and Early Bronze Age periods in the UK and NW Europe. His particular interest is monuments and their siting in the landscape, notably at Stonehenge and Avebury. He worked on the Stonehenge Riverside Project which helped to show that the Stones, like the henge at Avebury, are connected to a wider landscape of monuments and sites. Josh's collaborative work at Avebury in recent years continues on the Living with Monuments Project. Archaeological students and specialists are gaining new insights about the prehistoric people who lived in the Avebury region. This year Josh is joint leader of excavations at the extensive West Kennet Neolithic palisaded enclosures, identified via aerial photography and investigated earlier in the 1990s.  Josh's talk will focus on the monuments and sites of Avebury and what they can tell us about those who built them. 
Click here for Alton Talks ticket order form and information. 
To Hire Coronation Hall email: richardheacock@mac.com
https://www.facebook.com/groups/24136223870/