This is the Website of Alton Parish Council, comprising the three villages of Alton Barnes, Alton Priors and Honeystreet.   This website last updated 12 October 2019 
Coffee Morning & Village Market 
Saturday 2 November  
New this month is the Village Market. If you wish to sell or swap some home made jams, cakes, honey, marmalade, plants, flowers or even some Bric-à-brac do come to the coffee morning & village market.  Bring your family and friends, meet your neighbours if you've yet to meet them and generally hear all the village gossip. There are always delicious cakes to go with the tea or coffee.  
Open to everyone and visitors.
Village Halloween Bingo. 31 October

Alton Talks
Alton Talks are a series of talks in aid of the Coronation Hall, the roof of All Saints Church and village arts promotions under Alton Arts. Any financial benefit from the talks will be shared between these three.  Tickets can be booked in advance and cost £8.50 per talk.  Children half price. Early booking is recommended. Licensed bar at all talks. Click here for Alton Talks ticket order form and information. 
Last Alton Talks  Thursday November 7th
Michael Balston on "The Garden beyond the plant".  
Saturday 9 November. Coronation Hall 7.30 pm
Hot Potato Syncopators 
The Funniest Jazziest Act In The Empire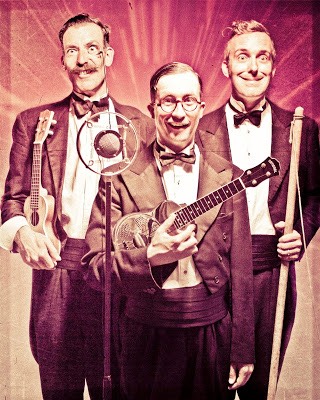 Alton Arts are proud to present The Hot Potato Syncopators who are a comedy swing whoopee band featuring a brace of ukuleles, musical saw and tea-chest bass played by three eccentric gentlemen. Taking the world by storm since the end of the Second World War, playing your favourite tunes of the 1920s, 30s & 40s. Expect stage theatricals, acts of ear and eye defying balancing and pop guns. Tip top jazz.
Real Hot Potatos for sale - served during the interval 
Licensed bar. 
Booking Form. Click here to save £2.00 by paying and booking in advance for £10. 00   
Tickets £12.00  on the door   
Village Christmas Party. Sunday 8th December. 
Before the party all are welcome to come and join in informal candle-lit carol singing at All Saints Church at 6.30, (bring your own lantern)  returning to the Coronation Hall for the party at around 7.15. Collecting that evening for Wiltshire Air Ambulance

To Hire Coronation Hall email: richardheacock@mac.com
https://www.facebook.com/groups/24136223870/