(All events at the Coronation Hall unless stated.)
Please scroll down for posters and notices to find all events.
Register your email with Alton Arts for email notification of village events.
Monthly Village Coffee Mornings.
The coffee mornings are usually on the first Saturday morning of every month, in the Coronation Hall, starting at about 10.00 am to midday. However on some occasions this has to be changed because of another event. 
Next Coffee Morning:-  Saturday 7 April. 
Saturday Coffee Mornings for 2018 are:- 7 April, 5 May, 2 June, 7 July, 4 August, 1 September, 6 October, 3 November, 1 December.
Do come along, bring your family and friends,  and meet your neighbours, make  friends with new neighbours and generally hear the village gossip. There are always delicious cakes and things to eat.  Open to everyone in the parish. Visitors are especially welcome.
Cinema nights at the Coronation Hall:-
Wednesday 14 March at 7.30. All tickets £5.00.

Murder on the Orient Express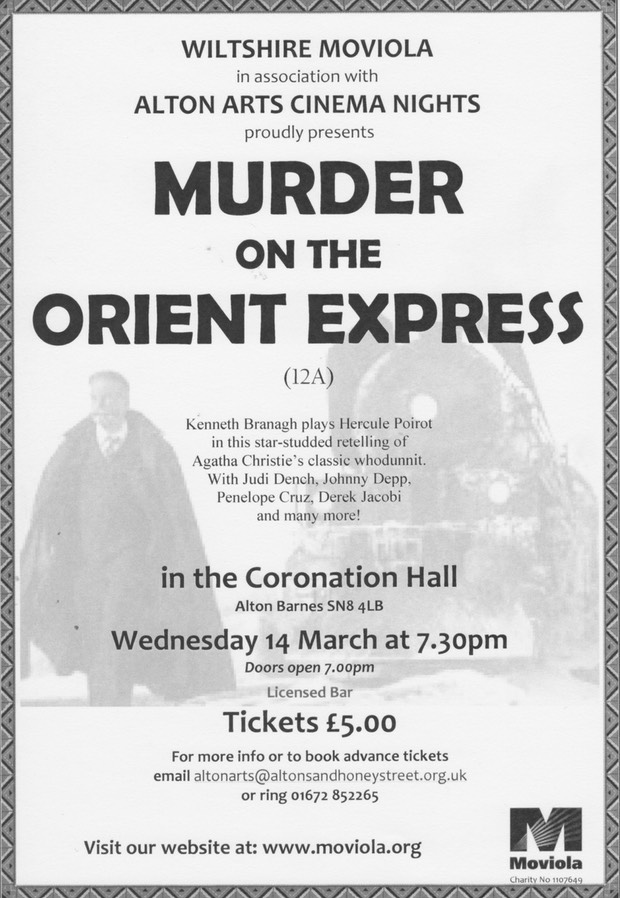 Kenneth Branagh directs and stars in this new version of Agatha Christie's novel, in which the Belgian sleuth Hercule Poirot finds himself stranded on a snowbound train in company with thirteen strangers and a corpse.  There cannot be a person in the world who does not know the outcome, so the fun will be watching a cast of top-notch performers including Judi Dench, Derek Jacobi, Johnny Depp, Michelle Pfeiffer and many more go through their paces.
"Branagh has mapped out his film as scrupulously as his screen alter ego does the investigation, and fights the tendency for starchy period stories to wilt into camp. But a shade more playfulness would have gone a long way. This Orient Express clatters handsomely along, but I left the cinema wishing it had had the nerve to jump the rails."  The Telegraph "An enjoyable journey with a stellar cast, though the baggage we carry as modern viewers sees this ride derailed before its denouement."  Empire
See Trailer:- http://www.imdb.com/title/tt3402236/?ref_=nv_sr_1
Saturday 31 March
French/ Breton Dance Night
Midsummer Show
Saturday 23 June
Flowers, Fruit, Vegetables, Baking/Preserves, Crafts, Photography and Floral Art.
Full details to follow
Music for Awhile Festival 
Saturday 7 & Sunday 8 July
July 7th 19.00      An Evening of music by the ever-popular Handel.  Featuring his mini-opera Apollo e Daphne, a touching tale of love and loss. Also in the programme will be opera arias and some of his most glorious instrumental music. (Ticket details to follow)

July 8th 16.00      Continuing our Bach on a Sunday afternoon  series. This year's offering is one of his Lutheran Mass with the 2nd suite for orchestra (the piece with the famous virtuosic Badinerie for flute). The concert will begin with movements of unaccompanied Bach from the four corners of the church. This concert is sponsored but the Cecil King Foundation  -  absolutely all ticket sales go directly to the Alton Priors Roof Fund. (Ticket details to follow)
Also
Films for Lent at Pewsey Methodist Chapel
All films start at 7pm on Fridays All free. 
7pm Friday 16th February:   Whistle Down the Wind (1961) Starring Hayley Mills, Bernard Lee and Alan Bates, this tender, thought-provoking British film is about children living on a Lancashire farm who come across an escaped convict hiding out in a barn, and mistake him for Jesus. A deeply powerful depiction of faith. Produced by Richard Attenborough, with a screenplay by Keith Waterhouse, and a score by William Walton. Perfect. Certificate PG
7pm Friday 23rd February:   No Greater Love (2010) This wonderful documentary, made by Michael Whyte, offers a unique, poignant portrait of a community of Carmelite nuns living at the monastery of the Most Holy Trinity in Notting Hill, London. Through observation and interview, the film allows us almost to inhabit the community; it centres on the preparations for Holy Week, but covers a whole year, exploring the lives, the faith, and the dedication of the nuns to a life of devotion and prayer. Certificate E (exempt)
7pm Friday 2nd March:   Babette's Feast (1987) Based on a short story by Isak Dinesen, this film concerns two daughters of a strict protestant clergyman who preaches self-denial and abstinence. Everything changes in this desolate, isolated coastal community with the arrival of Babette, a refugee from revolutionary war in France. This is a film about almost angelic generosity, about finding joy – sensual joy – in the full richness of God's creation. Certificate U
7pm Friday 9th March:   Black Narcissus (1947) Powell and Pressburger's masterpiece (or one of them!) starring Deborah Kerr as the Sister Superior of a community of Anglican nuns setting up a school and a hospital in the Himalayas. Shocking at the time of its release, for its innovative use of technicolor and intense close ups, and also for its themes: the film deals dramatically with repressed desire, challenged faith, jealousy, and nervous breakdown. Certificate PG.
7pm Friday 16th March:   The Scarlet and the Black (1983) Gregory Peck stars in this true story as Monsignor Hugh O'Flaherty, a Vatican priest who defies the Nazis by sheltering hundreds of POWs and Jews in neutral Vatican City. Christopher Plummer plays Kappler, the Nazi officer pitted against the moral, wily O'Flaherty. But when the allies retake Italy, Kappler himself now on the run, turns to O'Flaherty for help. After all the atrocities and cruelties for which Kappler is responsible, should O'Flaherty forgive and offer his help? Certificate PG 
7pm Friday 23rd March:   Inherit the Wind (1960) Spencer Tracy and Frederic March star in this brilliant film based on the infamous 1925 Scopes "monkey" trial in Tennessee. A local schoolteacher stands trial for violating state law by teaching that human beings are evolved from primates. The town must now play host to the country's two most famous lawyers, one – a religious and biblical scholar – for the prosecution, and the other, a firebrand agnostic (Tracy) for the defence. The stage is set for one of the most famous legal and religious showdowns of the century. Still reverberating. Certificate U.
Friday 28 September 

Music For Awhile presents the London Haydn Quartet
Tickets and all details to follow.
One of the world's leading period instrument string quartets, The London Haydn Quartet was born out of a passion for Haydn. Founded in 2000 the quartet has received invitations to many of the most important concert series in UK, USA, Canada, The Netherlands, Belgium, France, Germany, Spain, Switzerland and Japan.
The London Haydn Quartet's series of recordings of the complete Haydn quartets on the Hyperion label (op 9, op 17, op 20, op 33, op 50 and op 54/55 quartets released to date) has met with international critical acclaim.
The quartet has given many recitals at venues such as London's Wigmore Hall, The Concertgebouw in Amsterdam, New York's Carnegie Hall, Yamaha and Asahi Halls in Tokyo, the Sydney Opera House and at festivals including Cheltenham, Utrecht, Esterhaza, Bath Mozartfest, Lyon and Granada.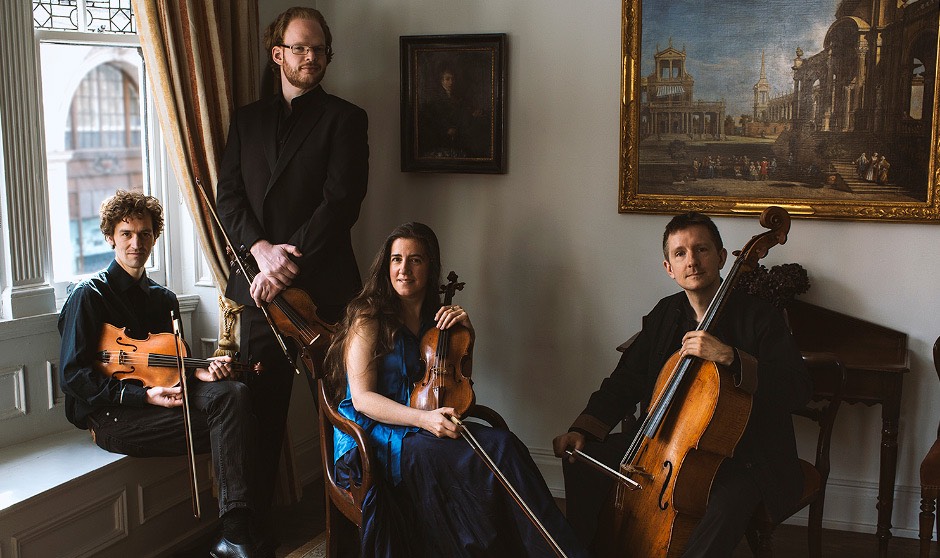 Friday 26 or Saturday 27 October (One date and tickets to be confirmed) 
Nick Harper  Singer songwriter
Alton Arts presents Nick Harper when he will be performing his magical  "A Wiltshire Tale: There Is Magic In This World".  All interested in Wiltshire history and tradition should not miss this event. 

Son of the legendary UK singer-songwriter Roy Harper, Nick was born in London and raised in Wiltshire. Having played the guitar from the age of 10 and surrounded by the likes of Keith Moon, Jimmy Page, Robert Plant and Dave Gilmour as he grew up, it was no surprise when Nick made his recording debut on his father's Whatever Happened to Jugula? in 1985.
Nick's talent and energy entranced Roy's fans and it was inevitable that he would begin touring and recording in his own right. The 1994 EP Light at the End of the Kennel was swiftly followed by his powerful 1995 debut long player Seed prompting The Independent to describe him as "hugely talented".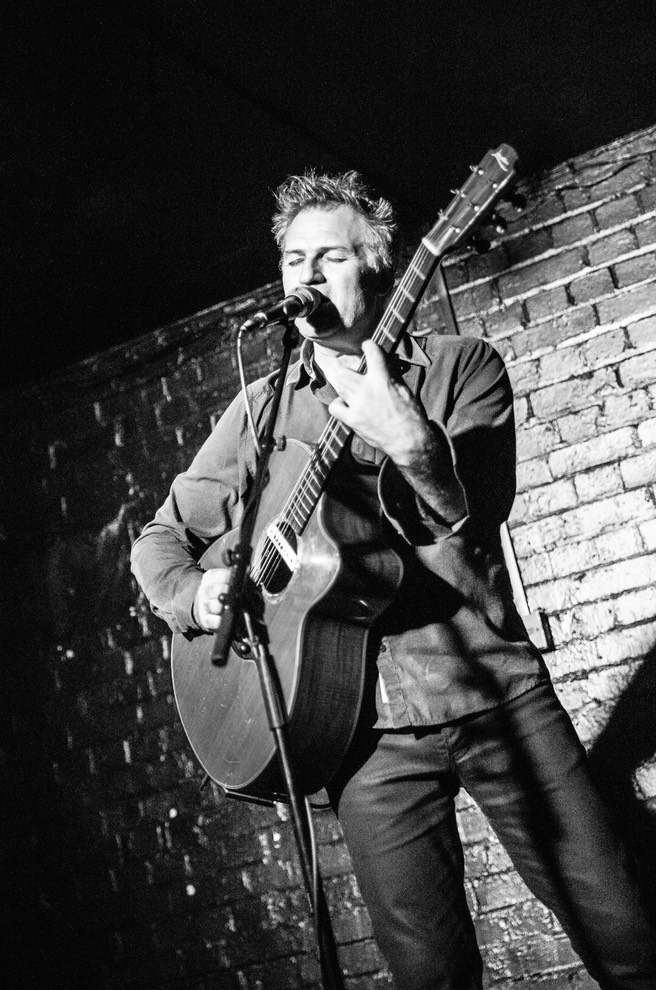 In 1996 Nick met Squeeze frontman and songwriter Glenn Tilbrook. Tilbrook was so impressed that he offered Nick a job playing with and supporting Squeeze and promptly signed Nick to his own label, Quixotic Records. Following tours in the UK, USA and Japan, Nick recorded the 1998 album Smithereens with Tilbrook as producer. This album and subsequent 40 date solo tour, including dates in New York and Glastonbury, confirmed Nick as a formidable talent in his own right. "If imagination, energy and bags of talent were the only factors in making a successful pop career, few would deny that Squeeze man Glenn Tilbrook has backed a winner in Nick Harper…Splendid stuff" – MOJO magazine. He teamed up with Tilbrook again on 2000's highly acclaimed album Harperspace. This is the album that confirmed his position at the forefront of a new generation of British Acoustic Performers. "Nick Harper has a quality that stands head and shoulders above anything else you are likely to encounter… The Verse Time Forgot from the new album 'Harperspace' is as close to a perfect song as you are likely to get." (Edinburgh Evening News)
To call Nick a superlative singer/songwriter could put his highly lauded guitar talent in the shade, and to call him a guitarist's guitarist might slight his distinctive, soulful voice and passionate songs. Not forgetting the wild ride that is one of his live shows – from personal introspection to biting political satire via a charmingly caustic wit that would make Groucho Marx proud. He often segues from his own compositions to well-loved covers he makes his own – he takes on Presley, Zappa, Jeff Buckley, Led Zeppelin, Monty Python, Pink Floyd and Public Enemy (yes, on an acoustic guitar). He also has the alarming ability to break guitar strings almost by sheer force of will… and then change them without dropping a beat. For over a decade, he has been dazzling audiences and reviewers alike with this heady mix of virtuosity, boyish charm, showmanship and sheer bravado. His talent and showmanship were recognised in 2003 with a (Glasgow) Herald Fringe Angel award for excellence in live music during his Edinburgh Festival run. "Harper has so much musicianship in him that it just leaks out all over the place." (The Times)
Village Christmas Festivities
8 or 9 December.  Full details to follow