This is the Website of Alton Parish Council, comprising the three villages of Alton Barnes, Alton Priors and Honeystreet.   This website last updated 15 September 2018
Honeystreet 
Village Design Statement – update
In line with guidance from Wiltshire Council the Parish Council has agreed that the Honeystreet Village Design Statement (VDS), published in 2006, should be updated.
It is not expected that there will be any substantial change in the objectives and recommendations of the original VDS and its aim to protect and enhance the village. 
The 2006 document was based in large part on a survey of Honeystreet residents which produced a very high response rate. The advice is that it is not necessary to repeat that exercise. But any contributions or suggestions from residents are very welcome. 
The original VDS is available on the parish website altonsandhoneystreet.org.uk Anyone wishing to contribute to the update please email clerk@altonsandhoneystreet.org.uk
Next Coffee Morning is Saturday 6 October and will be a Harvest breakfast.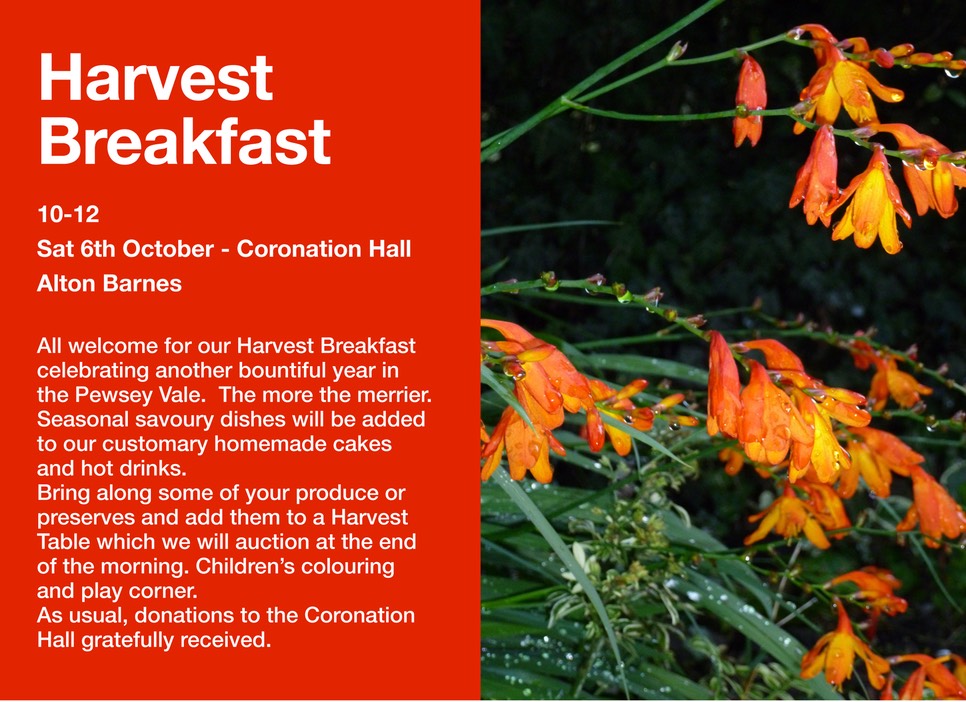 Do come along, bring your family and friends,  and meet your neighbours, make  friends with new neighbours and generally hear the village gossip. There are always delicious cakes and things to eat.  Open to everyone and visitors are especially welcome.
The first of the autumn film nights
Tuesday 25 September
Tickets only £5.00 on the door
* * * *
Alton Talks
Download ticket ordering form.
Music for Awhile 28 and 29 September

Bonfires – Be a good neighbour
With autumn approaching the bonfire season arrives. But please think about the smoke, the wind direction and the impact on your neighbours before you light up!
Asian Hornet Week
Asian Hornet Week 10th - 16th September 2018
Can you recognise an Asian hornet? 
Make sure you are able to identify an Asian hornet. Useful video on Youtube at:  https://www.youtube.com/watch?v=jOnb3R2ozz4&t=69s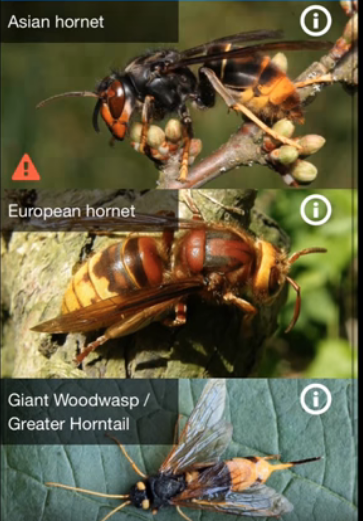 What do we do if we spot an Asian hornet?
Report all sightings, preferably with a photo, to alertnonnative@ceh.ac.uk or use the Asian Hornet Watch mobile phone app to report sightings with a GPS location added. 
Friday 7 December at 7.00
Coronation Hall
The Big Christmas Bingo
Don't forget to visit the new